Harbor Freight's product lineup has evolved in recent years and has even started to gain some respect from some of the most uptight tool snobs.
Given the mixed perception of Harbor Freight Tools' quality, you may be curious if their new tools are any good. I was too, so I did some research.
My popular article 25 Best Harbor Freight Tools for Your Money, which only includes legacy Harbor Freight tools listed my top picks from a few years ago. While, those top picks still exist today, we now have a much larger pool of offerings to choose from.
In this article, I'll list Harbor Freight's hot new tools and review what users are saying about them along with some of my own experiences. In the end, we'll be able to determine if these new tools and brands are a great buy, or too good to be true.
New Brand Names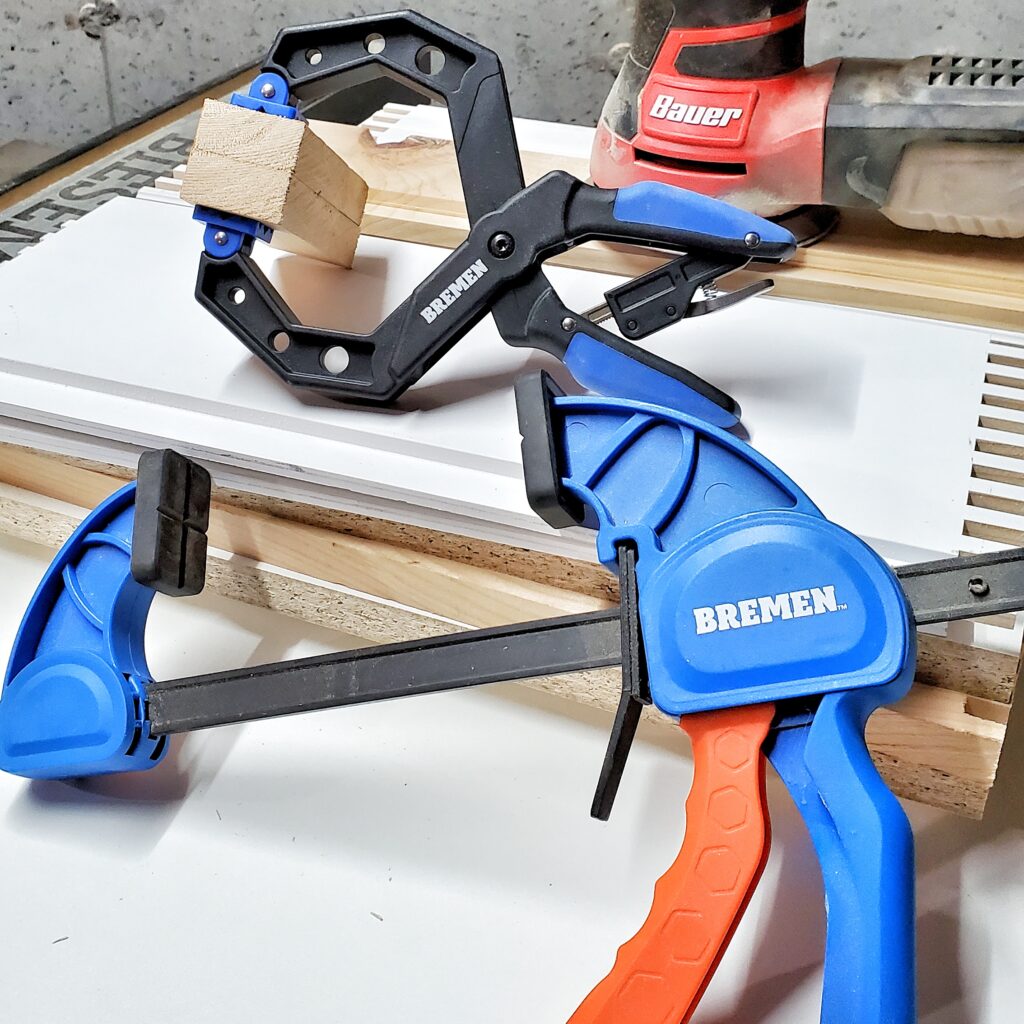 Among Harbor Freight's newer tools, you'll find brand names like Icon, Bauer, Hercules, Atlas, Fortress, Daytona, Avanti, and more... Each brand is exclusive to Harbor Freight, so you won't find them for sale in other stores.
You could consider the different brands within each product category to represent different tiers of quality and price.
For example, Harbor Freight sells mechanics hand tools under the Pittsburgh, Quinn, and Icon brands. An Icon screwdriver is better and more expensive than a Quinn screwdriver, which is better and more expensive than a Pittsburgh screwdriver. Make sense?
This is a brief summary of each new tool brand:
Icon
Icon is Harbor Freight's professional-grade brand of hand tools and tool storage. In fact, based on the price comparisons to Snap-On, it's clear that this is their big push into the professional tool market. This includes tool storage and hand tools like wrenches and sockets.
The most noteworthy Icon products are their tool storage systems like toolboxes and hand tools like wrenches and ratchets.
Icon Tool Storage
The Icon Professional Roller Cabinet boasts impressive specs. For example, the top and side enclosure panels are made from 16-gauge sheet metal, which is 1/16" (0.0625") thick. The load capacity of the 56 in. x 25 in. (model #: ITSRC56R) is an amazing 8,000 pounds, which is 4,400 pounds more than the equivalent Snap-On roller cabinet, which tops off at 3,600 pounds!
In all respects, the Icon brand tool storage products meet or beat the competing Snap-On product in the same category.
So, is Icon tool storage really as good as Harbor Freight claims it is? Let's see what real owners have to say about it.
After evaluating the available reviews for Icon Tool Storage products, it's clear to me that they live up to the hype. Owners are very happy with their purchases and tout the roller cabinet's sturdy build and rolling capability while fully loaded. As of the time of writing, almost all of the Icon Tool Storage products with reviews have 4.7 stars or higher!
Icon Hand Tools
Let's say you decided to treat yourself to a brand new Icon 56 inch Roller Cabinet. What would you fill it with? You'd fill it with none other than a plethora of Icon hand tools, right?
Before buying new tools, it always pays to read the reviews to see what owners are saying about them. So let's see what people are saying about Icon hand tools.
Overall, the reviews are very positive. The Professional Mechanic's Screwdriver Set is currently rated 4.9 out of 5 stars. People love the durability of the tips and the ergonomic handles.
The Icon 90 tooth Professional Low Profile ratchet is a favorite for its smooth operation and tight 4° arc swing. This means that you can still turn nuts and bolts in tight spaces like inside an engine cavity.
All Icon sockets, wrenches, and breaker bars have ratings between 4 and 5 stars.
Bauer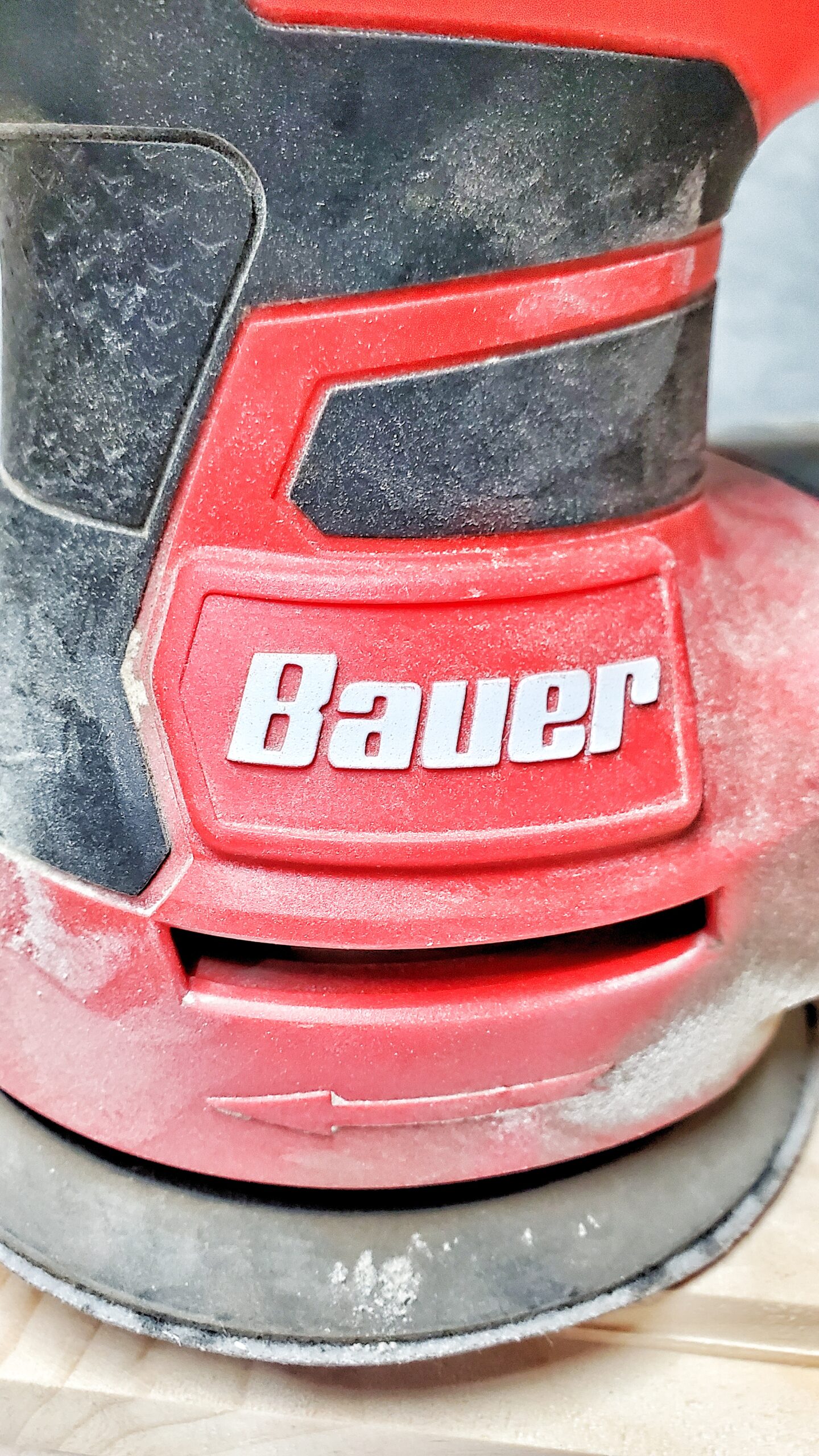 Bauer is Harbor Freight's response to popular power tool brands like DeWalt, Milwaukee, and Ryobi.
Bauer covers the following power tool categories:
Hand Drills/Drivers;
Imact Wrenches;
Saws;
Sanders;
Grinders;
Polishers;
Outdoor Equipment;
Lighting; and
Accessories.
The biggest draw to the Bauer tool lineup is price and quality. For example, the 20V Cordless ½ inch Drill/Driver Kit (with 1.5 AH Lithium-Ion battery, charger, and case) is only $64.99 at the time of writing! This price is insanely cheap!
The drill has 450 inch-pounds of torque and a maximum speed of 1700 RPM. Plus, it has all metal gears, which is surprising at this price point.
The equivalent Dewalt Drill/Driver Kit runs for $99.00 at Home Depot at its lowest price point (during a sale). However, the Dewalt kit includes two (2) 1.3 AH batteries.
The overall consensus on Bauer is highly positive. With thousands of reviews averaging between 4 - 5 stars on harborfreight.com, It's safe to say that Bauer is a good tool for a good price.
Hercules
Hercules is Harbor Freight's professional-grade power tool brand that is a direct competition to high-end brands like Bosch and high-end models of Milwaukee, Makita, and Dewalt.
Hercules overlaps with Bauer on some tool categories, but not all. Here's a list of different tools covered by the brand:
Cordless Tools:
Hand Drills/Drivers;
Impact Wrenches;
Angle Grinder;
Cordless Ratchets;
Circular and Reciprocating Saws; and
Vacuum, blowers, lighting, fans, etc...
Corded Tools:
Table and Miter Saws;
Bench Grinder;
Heat Gun;
Abrasive Cut-Off Saw;
Die Grinder;
Rotary Hammers;
Breaker Hammer;
Angle Grinders; and
Oscillating Multi-Tool.
The Hercules business model is different from the other brands whereas the tool is sold without the battery and charger. If you don't already own a Hercules tool or battery. You need to buy the tool plus any battery and any charger. If done in-store, you get a $25 discount off the total cost.
Like Bauer, the Hercules brand is well received by Harbor Freight customers. Their most popular tool is the Corded 12-inch Dual-Bevel Sliding Compound Miter Saw. It has over 1900 reviews and a 4.9 out of 5-star rating.
This saw features an LED Shadow Guide which is found on high-end saws and is superior to a laser guide. This type of guide shines LED lights on either side of the blade to cast a shadow of the blade (and its exact thickness) onto the workpiece to show you exactly where the blade will cut.
Quinn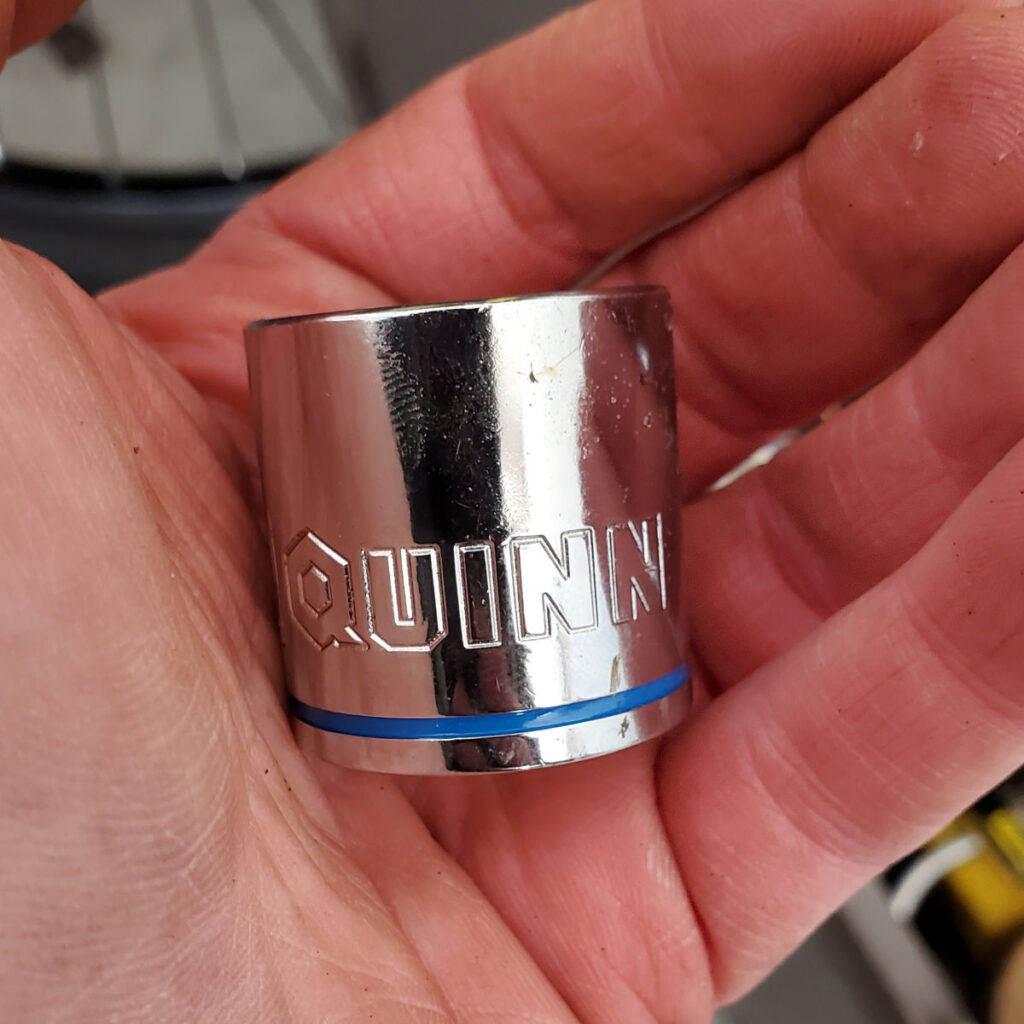 Quinn is a hand tool brand whose tools overlap with a lot of Pittsburgh and Icon tools, especially mechanics' hand tools. However, Quinn also has some electrical tools like wire strippers and crimpers that are of good quality.
I own a set of Quinn sockets that I've beaten up somewhat. They have held up well and have easy-to-read markings, so I feel safe recommending them.
Daytona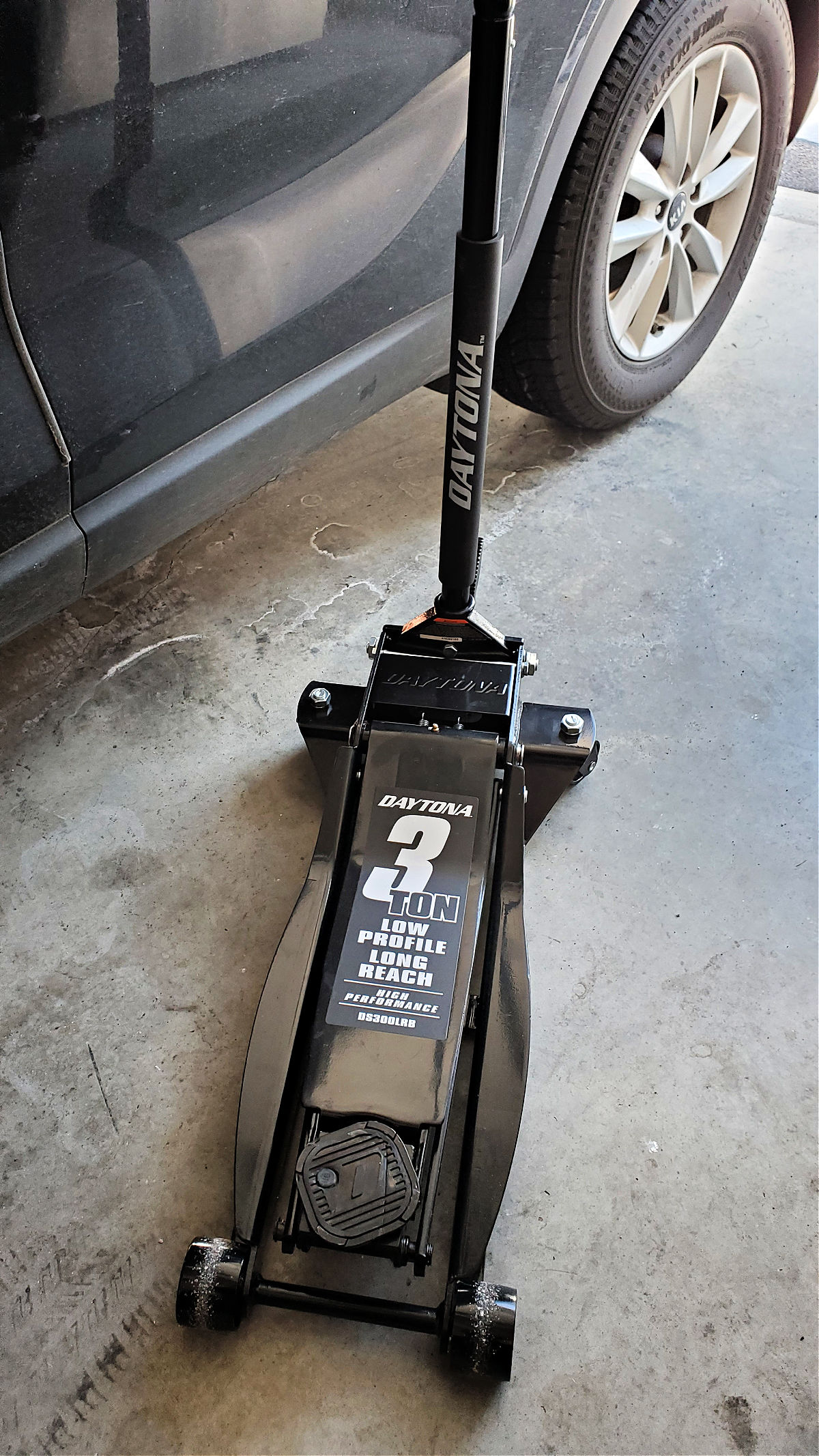 Daytona is Harbor Freight's flagship floor jack brand. All of the Daytona jacks listed on HF's website are highly rated and well-received. I own a 3 Ton Long Reach Low Profile Professional Rapid Pump® Floor Jack that I use to work on my full-size truck and mid-size SUV.
The jack works great to lift my vehicles off the ground in only a few pumps and the 24 ¼ inch maximum-lift height is more than enough for my purposes.
Daytona jacks are high quality and priced reasonably. For example, the 3-ton long-reach model that I own sells for $229.99. However, the "non-long-reach" version sells for $179.99, which is close to the same price as most other "low-priced" competitor brands.
Other Brands Worth Mentioning
Writing an article that details every newer name brand that Harbor Freight carries, would frankly be too long most people wouldn't read it. To round off the list, I'll leave you with the other top brands I didn't mention above. These brands are also highly rated, but I don't have any personal experience with them:
| Brand | Category |
| --- | --- |
| Avanti | Painting |
| McGraw | Air Compressors / Pneumatic |
| Pierce | Pneumatic Nail Guns |
| Vanguard | Electrical / Extension Cords |
| Quantum | Lighting |
| Bunker Hill Security | Security Devices |
| Vulcan | Welding |
Conclusion and a Warning
Most of the new brands introduced at Harbor Freight have been well received and highly rated. Of course, there are better tool brands out there, but you're getting a decent amount for your hard-earned money when buying from Harbor Freight.
With that, however, I must note that I can not recommend all of them. The manufacturing facility I manage had a recent negative experience with a 27-gallon Fortress air compressor that blew a piston ring after 6-months of very limited low pressure use. After speaking to Harbor Freight about the issue, we found out that these air compressors only have a 3-month limited warranty! Since we didn't purchase the extended warranty, we were out our investment of about $500.
As a result, I recommend that you steer clear of Harbor Freight's Fortress air compressors or any other product with a high ticket price that only includes a 3-month warranty. If they really stood behind their air compressors, they would sell them with standard with 1 year warranties like many other brands do.
We since purchased a 30-gallon DeWalt air compressor instead that comes standard with a 1 year warranty and are very happy with it.
You live and learn.