Are you scrambling to find a Christmas gift (or gifts) for your wife this year? If so, you are not alone my friend! Women can be really difficult to buy gifts for - especially if you've been together for a long time!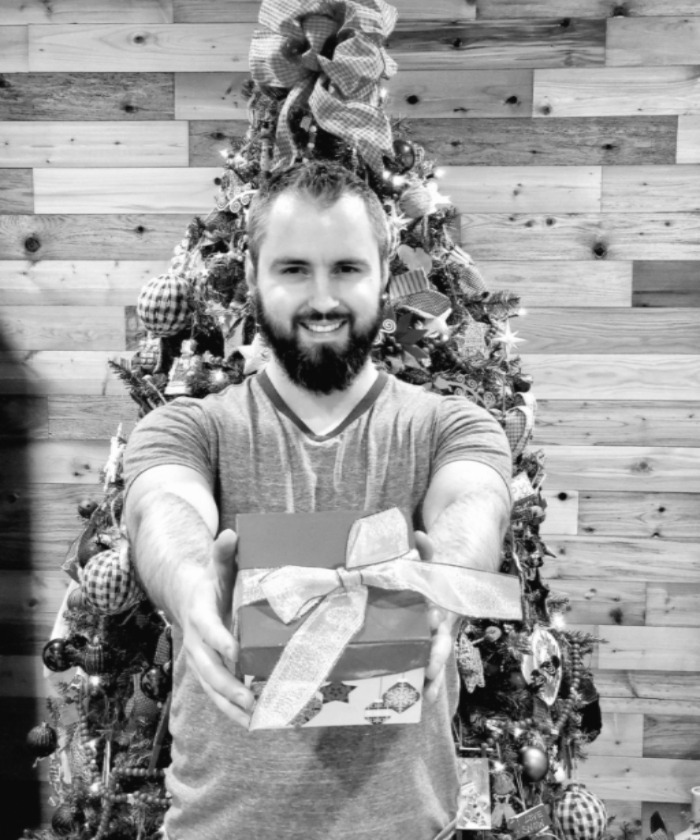 I've been married for over thirteen years to my wife. Plus, we were together for six years before that.
The funny thing is, I still struggle to find the perfect gifts for her! Despite those struggles, I have learned some extremely important lessons throughout the years - like what not to buy her!
This is not an article about what you should buy her. I have no clue what you should buy her! This is a legit public service announcement for husbands everywhere! So, check it out...What to NOT Buy Your Wife for Christmas!
Gift Cards to Places She Doesn't Shop...
It took years for this concept to finally sink in for me. My logic, which was incorrect, was that it would be good to give my wife a gift card to a store she "never gets a chance to shop at".
One year I purchased her a gift card to Macy's. I knew she almost never shopped there. However, my wife is somewhat of a frugal shopper, so I figured it was an economic decision.
Fast forward to Christmas morning, she opens that gift card and I knew in an instant I was wrong! The look on her face said it all... then her mouth said some more! Anyway, let's just say I was the laughingstock of her family the remainder of that year.
The reality was she didn't shop there because she actually didn't like shopping there!
In other words, if your wife is okay with receiving gift cards (be careful here because some women think it shows no effort), don't buy her one from a place she never goes! The exception to this of course, is unless she specifically asks for it.
Gift Card to Grocery Store
A gift card to a grocery store doesn't fit into the above category because she obviously shops there. However, I'm sure I don't need to spell out the detrimental effects of this blunder!
Ugly Jewelry
The term "ugly" can be subjective, so this can be a difficult territory to navigate...
One year I bought my wife an ALEX AND ANI bracelet. Sure, she didn't already own any, but I figured all women under the age of 35 liked them. I mean, all the girls in their ads looked happy to be wearing those damn bracelets!
Come to find out, my wife was not a fan... She schooled me on the fact that I've never seen her wear them before. Plus, she had never mentioned liking them!
Now that I think of it, I have no idea what happened to that thing. It must be buried in her costume jewelry box somewhere...
Basically, what some women would consider ugly, tacky, corny, "old lady jewelry", etc... other women freakin love! In other words, don't believe the lady (or especially guy) behind the jewelry counter! They obviously just want to make a sale, and will be laughing at you when you have to return it!
To be safe, you're better off steering clear of jewelry unless she picked it out herself, or it's an addition to a collection she already owns.
Clothing
Don't even think about buying your wife any type of clothing! There is a very high risk you'll screw something up.
Even in the rare scenario that she physically points something out to you and says "I love that shirt, coat, or whatever", don't be tempted to buy it. There's a very good chance one or more of the following situations will occur:
She changes her mind about liking it seconds later...
You buy the wrong size... (This one of the worst scenarios)
She never liked it in the first place...
She said she likes it, but doesn't actually want it...
She was just testing you to see if you were listening...
She gets mad at you for spending full price on it because she had some kind of special deal...
All of the above scenarios are sure to start a fight, so do yourself a favor and steer clear of clothing, including shoes.
Makeup
I'm going to assume most of the guys reading this article are not makeup artists (special effects doesn't count). Therefore, you're almost guaranteed to buy the wrong brand, color palette, type, etc... when buying makeup.
One year my wife actually asked for makeup. It was a specific brand and name she said she wanted, but I still bought the wrong one! Trust me, this stuff is complicated and should be avoided like bad sushi!
Nothing
There are few actions that can make a woman feel less appreciated than her husband not buying her anything for Christmas.
Sorry guys, but don't be under the false assumption that "YOU are her gift"! That sh*t only works when it's the other way around!
I don't have a story for this scenario because I never had the balls to attempt it! Regardless though, I actually appreciate my wife and believe she deserves a gift every now and then (even if my gifts suck sometimes).
Please note: BEWARE of psychological traps! If she says she "doesn't want anything for Christmas", DON'T BELIEVE HER! That my friend, is a ruse designed to test your display of unwavering appreciation of her as a wife and mother (if applicable) - a test you don't want to fail!
Other Bad Gifts
Here's a list of more Christmas gifts you shouldn't give your wife:
Cleaning Devices like vacuums;
Medications;
Most items from mall kiosks;
Deodorant;
Tupperware;
Dinnerware:
Silverware;
A gym membership or class;
Costume jewelry;
Teeth whitener; and
Feminine products.
Summary
Buying a Christmas gift for your wife is no easy task. I struggle every gift giving holiday to find the perfect gift for mine! In fact, it's one of the reasons why I dislike Valentine's Day gift giving so much. I even wrote - 5 Gifts to Never Buy Your Wife for Valentine's Day!
An effective gift giving strategy for a wife boils down to knowing her likes and interests. In other words, don't overthink it because sometimes the simple things from the heart matter the most.