Looking for a convenient way to store gasoline and easily transfer it to your equipment? This portable gas tank with pump will make your life easier. Read on to find out about the 14 Gallon Flow N' Go DuraMAX Portable Gas Pump.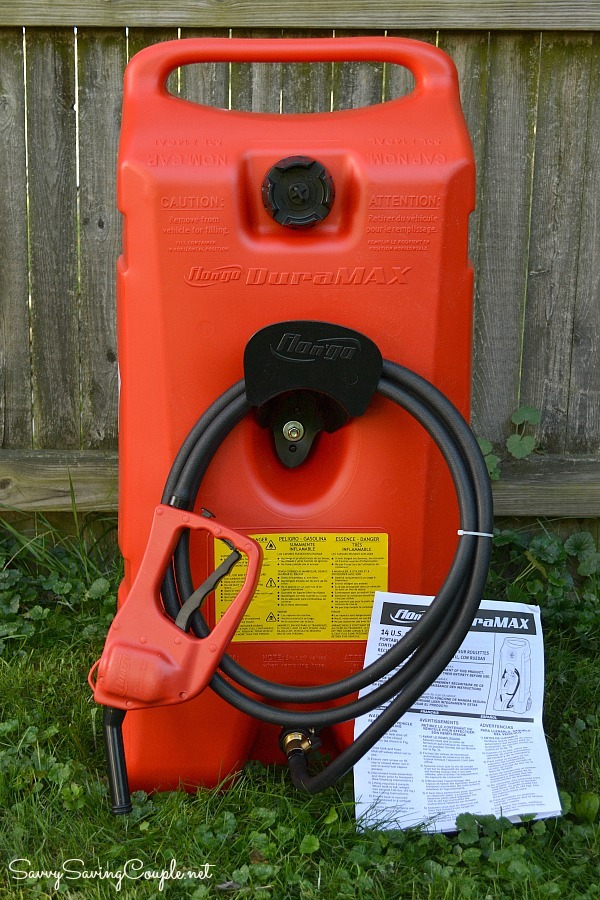 This Flow N' Go DuraMAX 14 Gallon Portable Gas Pump is an awesome thing to own for anyone that uses gasoline at home for power equipment, or if you own recreational vehicles like Dirt Bikes, ATVs, generators, snowmobile's, or Jet Ski's.
The 14 gallon tank capacity means I only have to refill it about three times per year. It's great to be able to store this much gasoline in case I need to use the generator unexpectedly.
Moving the 14 Gallon Portable Gas Pump is achieved by either tipping the pump and rolling it on its 2 wheels, or lifting it by its handle. When laying flat, you can lift it in and out of vehicles with the help of another person really easily.
Using the Pump
Using the 14 Gallon Portable Gas Pump to fill up a gas tank is easy - pretty much like using any other gas pump. It uses a patented siphon handle that looks and feels like the familiar gas pumps at gas stations. Plus the hose it's connected to is 10 feet long, so you can reach a lot of things without moving the tank around.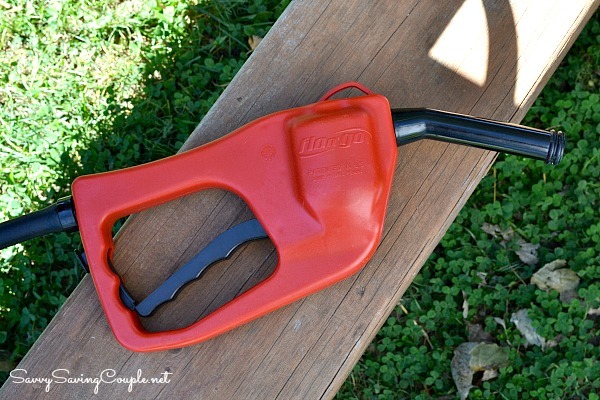 Gasoline flows out of the pump with the help of hydrostatic pressure, so flow isn't super fast like an electric pump, but you don't have to worry about any mechanics breaking over time, so I don't mind waiting.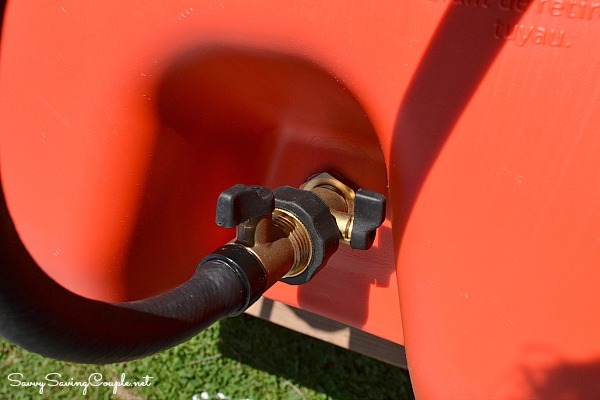 The 14 Gallon Portable Gas Pump tank is made from high-density polyethylene, so you never have to worry about it corroding or denting like metal would over time. Plus, this makes it more light weight and easier to transport.
I use my Portable Gas Pump to keep gas on hand for my lawnmower, pressure washer, and Ryobi generator, which all go through gas pretty quickly when being used often.
Therefore, this is a very welcomed storage solution for my household, and will make life a heck of a lot easier with not having to run to the gas station so frequently.