Does your home have a central air HVAC system? If so, these common HVAC problems might be the reason why your system isn't working well or at all. See what they are, how to fix them, and prevent them from happening.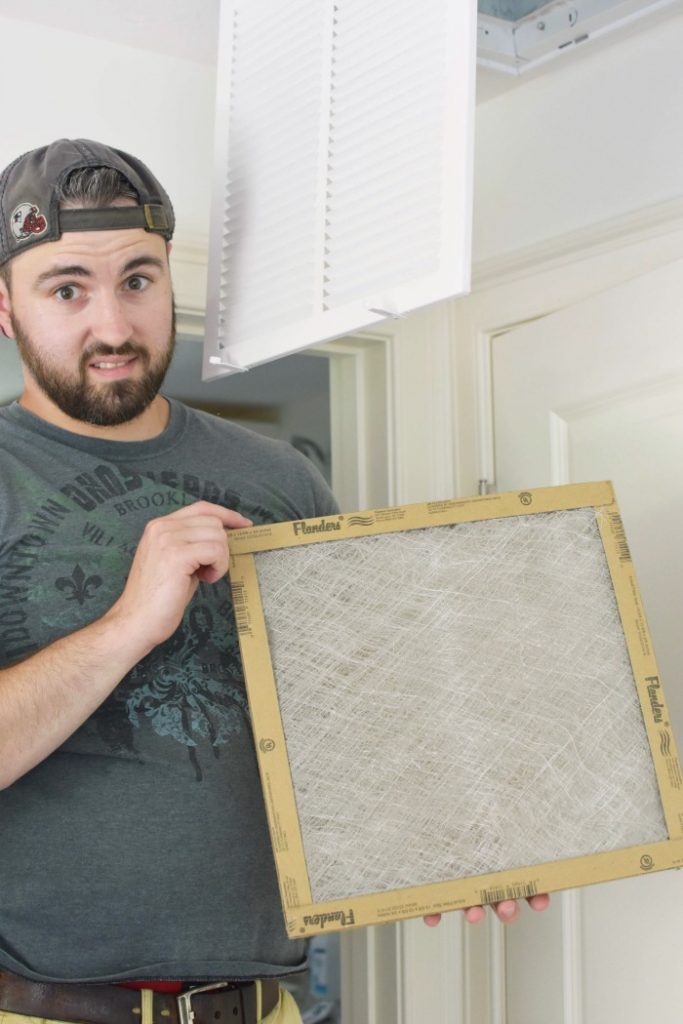 Central HVAC units are great when they work properly! Clean, conditioned, and evenly distributed air efficiently flowing through each room of your home is the goal.
But what do you do when your HVAC unit isn't cooling or heating your house? Let's explore some of the common issues that cause central air conditioners to give problems and how you can prevent (or fix) them. We'll also discuss when it's time to call in an expert.
Problem - No Air Coming from Vents
If there's no air flow coming from your home's vents, the problem is likely related to your thermostat or air handler.
Always start with the simplest solution first. In this case, it's the thermostat.
Step 1 - Test the Thermostat
Is the thermostat set correctly?
A manual thermostat is easy to check. If you need to test for heat, make sure the thermostat is switched to "heat" mode (usually a tiny switch on the side or bottom). Then, turn up the temperature dial to a setting that you know is higher than the temperature inside the room (80 degrees or so). If it's cold air you're seeking from the vents, follow the same concept, as above but opposite temperatures.
If the air starts flowing from the vents, your thermostat was set to a temperature too low. Adjust it to a temperature that makes you feel comfortable, but doesn't waste too much energy.
A heat setting pf 68 F is a good start for most people, while a cool setting of 71 F is usually good.
A digital thermostat is even easier to check. Just look at the display. These thermostats will tell you of they are calling for heat or cooling by displaying a small message like "heat on" or "cool on". If a message like this is displayed, it means the thermostat is calling for heat or cool air, but the air handler isn't working.
in this case, your thermostat is working. Therefore, it's time to troubleshoot further - skip to "No Power" section below:
Are the thermostat batteries dead? Most modern thermostats take replaceable batteries, like AA... If you have a digital thermostat, check the display to see if its blank or says "change batteries" or "batteries low". If so, change the batteries and see if that fixes the HVAC.
Step 2 - Check Power
If the thermostat is working properly, the next step is to check for power going to the air handler or AC condenser. This is done by checking the circuit breaker (or fuse) inside the electrical panel.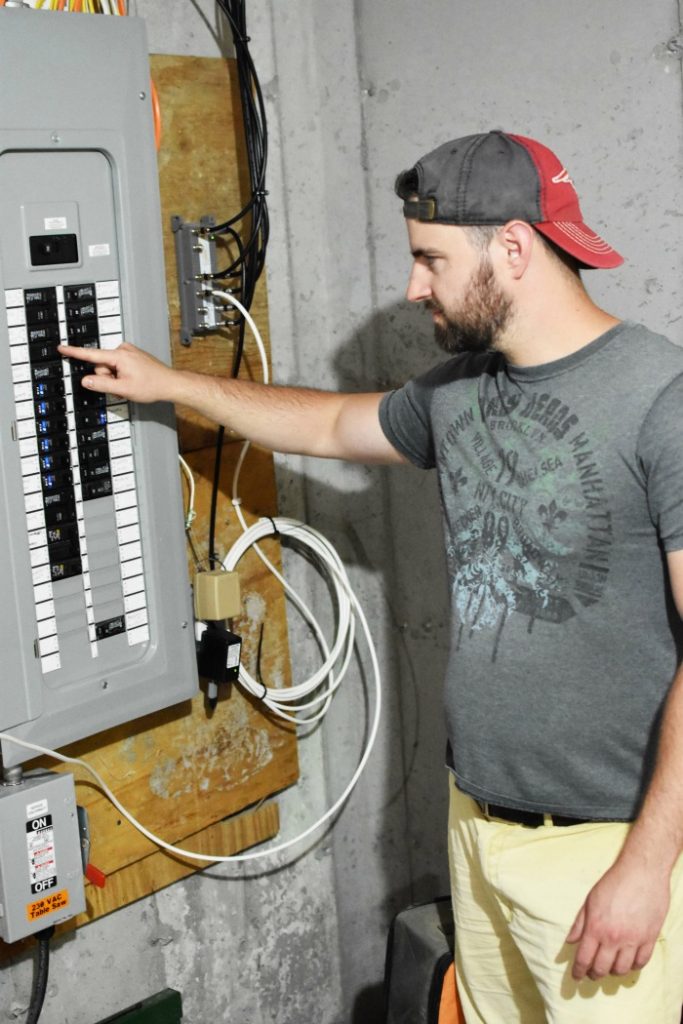 Locate your electrical panel and look for the circuit breaker that feeds your unit. Depending on the electrician who wired it, it could be labeled a number of things like "HVAC", "AC", "AHU", "RTU", "HEAT PUMP", etc...
If the circuit breaker is tripped, reset it by turning it to the "off" position, then back to the "on" position. To be clear, just switching it back to "on" will not reset it, you need to switch it to "off" then "on".
NOTE: If your home has fuses instead of circuit breakers, check if the fuse is blow. If it is, replace the blow fuse with a new one of the same amperage rating.
If the circuit was tripped, resetting the breaker should allow the unit to turn back on. If it turns on but trips the breaker again, it means that something is wrong with the unit. In that case, you probably are dealing with a ground fault or bad motor and should call a licensed professional.
Problem - Low Airflow from Vents
Do you have air coming from your vents, but the airflow is too low? The most common cause of this problem is clogged air filters.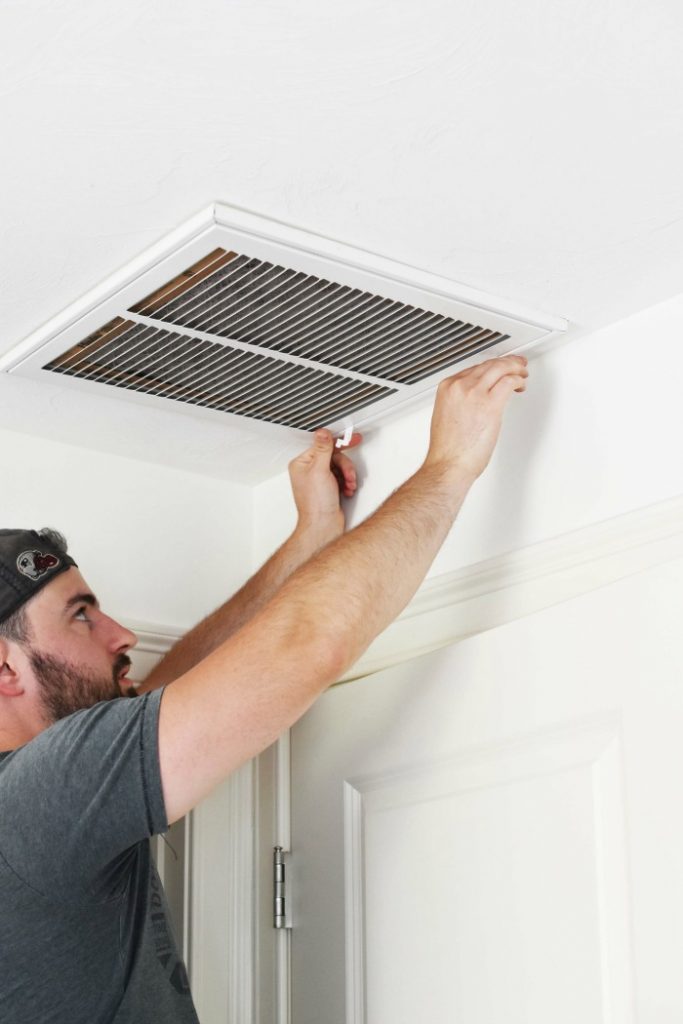 Your Central AC unit works by pulling in air through a return vent located in one or more locations throughout the zone that it serves. There is a filter located either in the return duct as it enters the HVAC unit, or on the other side of the vent in the wall or ceiling.
All of the air inside your home passes through these filters, which is contaminated with dust and pollen. Most of which is captured by the filters. Because of this, you should change these filters at least once every three months (but more if you notice that they clog more often).
The more stuff that accumulates in the filter, the less air that will pass through - resulting in low airflow. As a result, your system will work harder and it could lead to reliability issues down the road.
The solution is to replace your home's air filters with new ones and see if air flow increases. If you're like me and have trouble remembering to change your home's air filters, I recommend Filter Easy subscription service. They cost about the same as the hardware store, and will automatically ship you new filters at the frequency you specify.
If your airflow is low, but your filters are not clogged, you could have an obstruction in the duct work or your unit could have other problems. Loose belts on belt-driven units or bad fan bearings could be to blame. This situation is better left to a licensed professional.
Problem - Air Conditioner Leaking Water.
If your air conditioner is leaking water inside the house it usually means that the condensate drain is not draining properly.
As warm moist air enters the inside of an AC and passes through the cooling coils, condensation occurs and the water is drained from the unit by the condensate drain to the outside via a pipe. Therefore, when the condensate drain is not functioning properly, water will leak from the unit.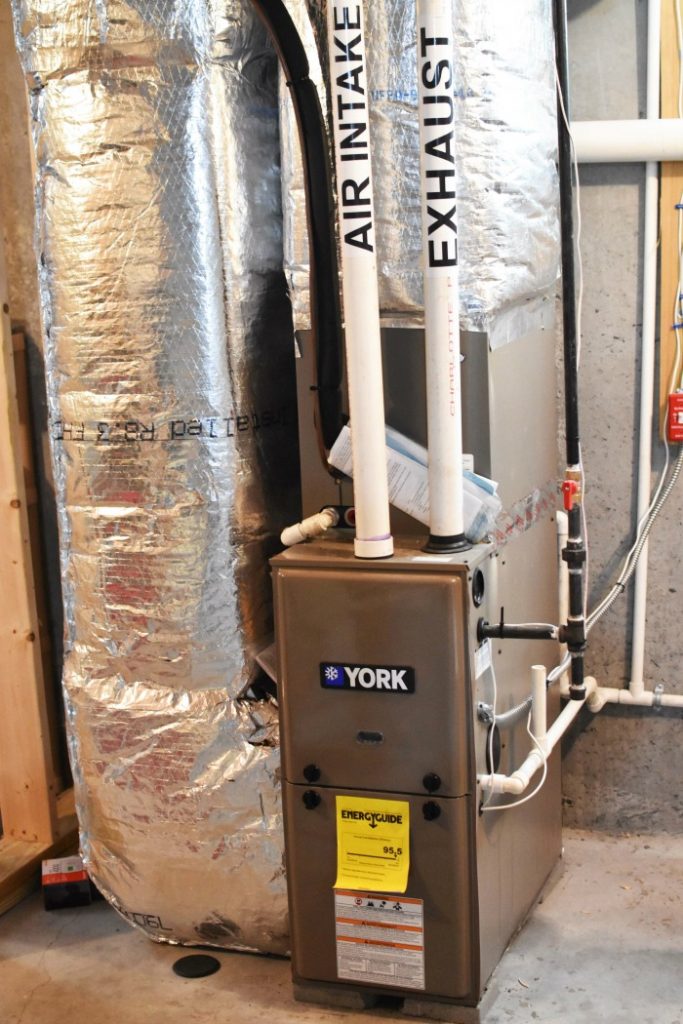 Here are some things to look for:
Step 1 - Check the PVC Drain Pipe
Did it become disconnected from the unit? If so, reconnect it.
Is it cracked or damaged? If so, you will need to replace the bad section or the whole thing.
Is the pipe properly pitched so gravity flows the water out of your home? This shouldn't change all of a sudden, but it's possible that something like a fallen object could cause the pitch to change.
Step 2 - Check for Clogs
If all looks good, you might have a clog inside the pipe. You could run something like a drain snake through the pipe to unclog it, or you could call in an expert.
Summary
The list above only covers a few common problems people have with their central air conditioner units. Therefore, if you have a problem like loud banging, popping, or other weird issues, I recommend that you schedule a call with an expert.